About Us
---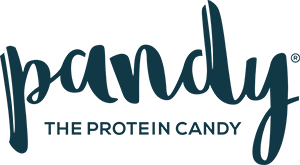 Pandy Protein is a company with the world's first sugar-free and protein-enriched jelly candy. The growing prevalence of obesity, and the rapidly expanding confectionery market, prompted an innovative and ground breaking business idea: a healthy, accessible and tasty candy.
Driven by the vision of transforming the confectionery industry and to become the leading provider of Branded Consumer Goods of functional food within "healthy confectionery and snacks", product development got underway – a process resulting in the innovative product range that has a balanced nutrtitional composition and delicious taste. The products are now available to meet the demand from the growing popularity of health-aware and lifestyle consumers.
Today, Pandy has three different jelly based candy products that are entirely free from sugar and with high protein. The expanded product range also includes three chocolate tablets and one chocolate coated peanut, all with high protein and low sugar.
The products were successfully launched during the 2015 Fitness Games, and since then have seen rapid growth with sales and distribution in many parts of Europe. Pandy is headquartered in central Stockholm and has a global reach of marketing and establishment.